How to Get Started with X-ray CT Image Analysis in 3 Steps
When you don't have any experts around you, it can be challenging to learn a new analytical technique. Are you new to
X-ray CT (computed tomography) image analysis? If you want to learn how to do it but are unsure where to start or struggle to get the hang of it, I hope this article will help you.
When I started several years ago, I felt pretty lost and often wasted time doing things the wrong way. I have even hurt my thumb. I got a repetitive stress injury from grabbing a mouse and wrestling with thousands of slices of CT images every day. But you don't need to waste your time making the same mistakes. In hindsight, here is how I wish I had done it. In other words, here is what I think is the shortest path – not a shortcut – to figuring out what you need to know and which tools to use.
1. Learn the basics of image analysis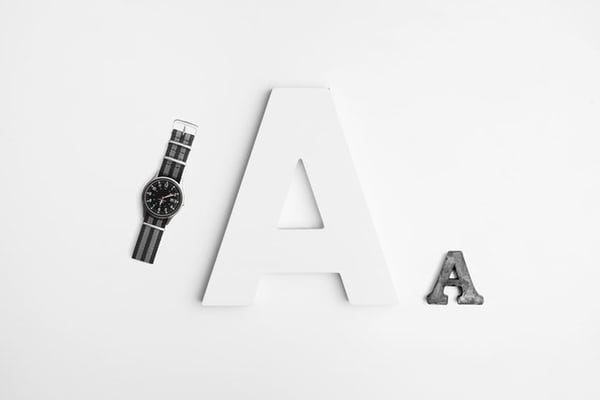 Although you can use image analysis software and click a button to apply image processing or image segmentation without knowing how it works, it helps to understand the basics. When you face a challenging case of image segmentation or quantitative analysis, employing a combination of different methods can help. But to know which methods to combine, you need to know which one does what. Also, understanding the basics can help you avoid introducing unintended biases caused by carelessly applying image processing.
So how can you learn the basics? Here is a short version: You can watch the second episode of our webinar series on data analysis. And here is a bit longer version: I would recommend Intro to Digital Image Processing by Prof. Rich Radke at Rensselaer Polytechnic Institute.
This is an excellent introductory course, and you will learn a lot by watching all lectures, but for CT image analysis, I recommend lectures 4-6, 12, and 13. As you watch those webinars and lectures, think about what you want to achieve, what kind of results you are looking for from X-ray CT analysis, and see if there are similar applications.
2. Get a feel for image analysis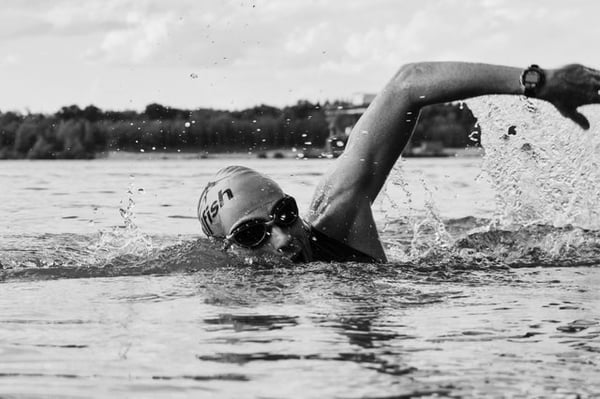 You won't learn how to swim by watching someone else swim. Now it's time to get some hands-on experience. You can do this without investing in an expensive computer or software. You can use the Fiji distribution of ImageJ. It is open-source and packages many plugins for scientific image analyses, including a machine learning image segmentation tool, Weka. There are many ImageJ tutorials on YouTube. Most of them are for optical microscope or scanning electron microscope images, but you can apply the same techniques to CT images, too. You can also take a look at our MiniTutorial series: X-ray CT explained with ImageJ.
Additional to basic operations such as adjusting contrast, taking measurements, and binarization, I recommend taking a look at machine learning segmentation. The conventional segmentation by histogram thresholding often fails when you have a sample with multiple phases or low density contrast, such as composites or organic materials. Machine learning can be a lifesaver in those cases, as you can see in this example of Weka machine learning applied to a CT scan of foam. Deep learning, a type of machine learning, is even more powerful, but that is for another article.
Unless you plan to write your own code for image analysis, you will want to invest in good and often expensive tools. But I recommend you do something easy and free first because it will help you see what is involved in X-ray CT image analysis and choose the right tool for the job.
3. Choose the right tools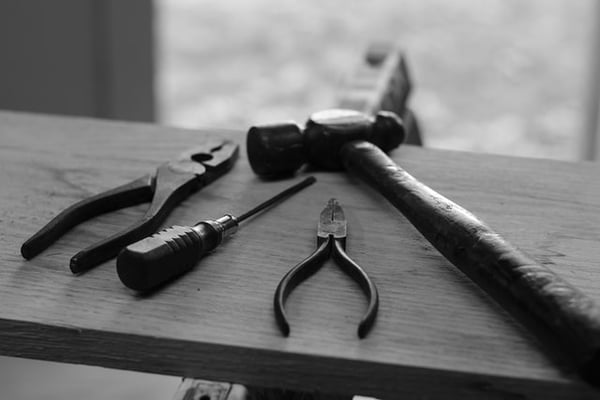 If you found a free tool that does the job, that's great! If you feel that you are ready to invest in comprehensive analysis software, here are the two I use and recommend:
Read: Best CT Analysis Software
Dragonfly is a relatively inexpensive yet very powerful software. Its segmentation wizard makes deep learning image segmentation accessible to beginners and often eliminates headaches associated with difficult image segmentation. You can use it for most materials science and life science applications, such as analyses of phase volume ratio, grain size distribution, fiber orientation, porosity, pore network, coating thickness, etc. They also offer a free non-commercial license.
VGSTUDIO is the defacto standard for metrology applications, such as geometric dimensioning and tolerancing (GD&T) analysis or nominal (CAD) versus actual (CT) comparison. Their algorithms have been tested and verified by PTB (Physikalisch-Technische Bundesanstalt) and NIST (National Institute of Standards and Technology). They also have comprehensive automation packages for process control.
AVIZO (Thermo Fisher Scientific) is another widely used tool. If you don't want to deal with the maintenance of expensive computers and data storage and prefer an entirely cloud-based solution, DigiM I2S (DigiM Solution) offers that.
Most companies offer a demo and a free trial version. I recommend you get at least a demo. If you decide to get a free trial version, be aware that you might need a little bit of training to use the software. Object Research Systems offers a variety of tutorial videos, so you can start by watching those. If you download a free trial version and find yourself frustrated because you can't figure out how to use it, you should contact the software manufacturer's sales department and ask for help.
Another thing to keep in mind when you use a trial version is that most of those tools require a mid to high-level computer to function well on large datasets – typically, a CT scan is a few to tens of GB. We are looking at something like a $5K – $10K workstation with 128 GB of RAM and one or two decent GPUs to comfortably analyze a 5-10 GB scan. So, you might want to use a small (cropped or binned) dataset during the evaluation process. Once you choose the software you like, then purchase a computer that meets the specs recommended for that particular software. And now you are ready to start producing results.
The first commercial X-ray CT scanner was invented by Godfrey N. Hounsfield and Allan M. Cormack almost fifty years ago. The technology was useful in medicine but not so much for materials science and engineering back then because there was no means to segment and analyze CT images quantitatively. Then everything has changed in the last several years. Segmentation algorithms like machine learning and deep learning have become available as tools for everyday X-ray CT users. A consumer or business workstation now has the computational power required to process GB-size images. Now we can analyze CT images quantitatively and study things like fiber orientation and pore network. I believe this technique has huge potential and am excited about its future.
I hope you feel more confident about starting X-ray CT image analysis and are ready to get started. If you have any questions, click the "TALK TO AN EXPERT" button at the top of this page and book a meeting with one of our experts or email us at imaging@rigaku.com.
(This article was published originally on LinkedIn. The article has been edited, and extra resource links have been added.)
You might also like these data analysis workshops:
Image Processing Workshop (ongoing series)
CT Data Analysis Techniques using Dragonfly Part 1
CT Data Analysis Techniques using ImageJ
CT Data Analysis Techniques using Dragonfly Part 2
Viewers Choice - CT Data Analysis Techniques using ImageJ
Learn more about what happens before you subscribe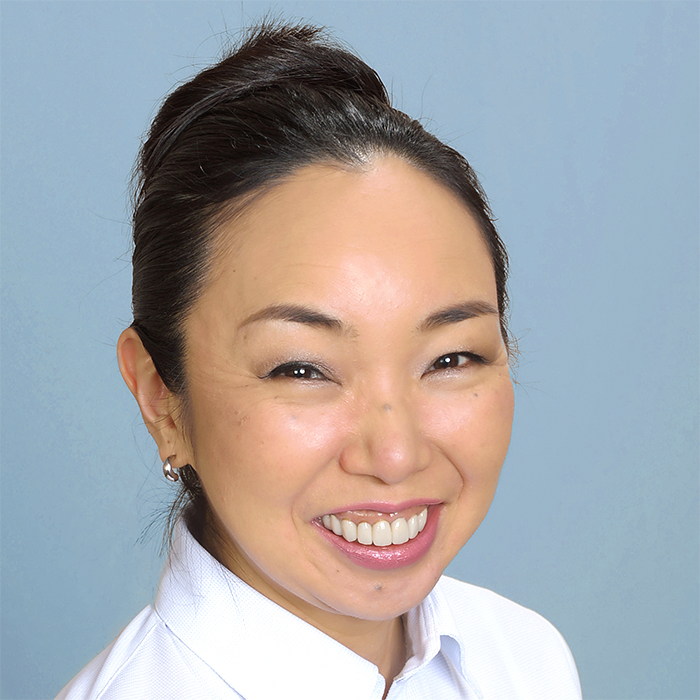 Director of X-ray Imaging at Rigaku Americas Corporation. Aya holds a PhD in engineering from Osaka University and an MA in physics from Tokyo University of Science and has been with Rigaku for 22 years. She started in the X-ray Diffraction Application Lab and transitioned to X-ray Imaging in 2017. Her goal: Help non-expert X-ray users achieve expert results with less time and effort. She has worked on many projects designing automated and user-friendly X-ray instruments and analysis software. She is very passionate about helping people learn more about X-rays and working with X-ray users to solve their specific problems.