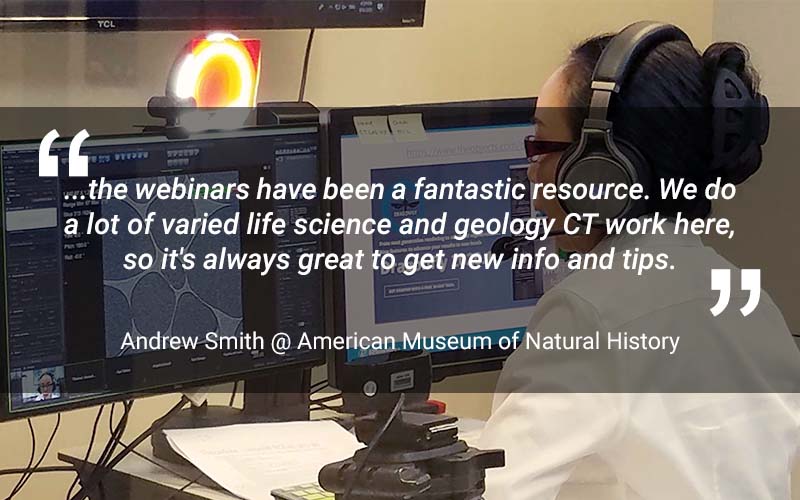 Never used X-ray CT?
Let's learn together
Many people have learned what X-ray computed tomography (CT) is, how it works, and where it can be helpful in this webinar series. If you are wondering if this technique is for you or looking for an imaging technique that can help you solve your research and production problems, you can start here.
Explore On-Demand Introduction CT Webinars
Want to see it in action?
Join our workshops
You can see a demonstration of micro and sub-micron resolution CT scanners and image analysis software in this workshop series. We experiment with different scan and analysis conditions the live audience chose, compare the results, and discuss how to improve image quality and analysis results for various samples.
Explore On-Demand CT Workshops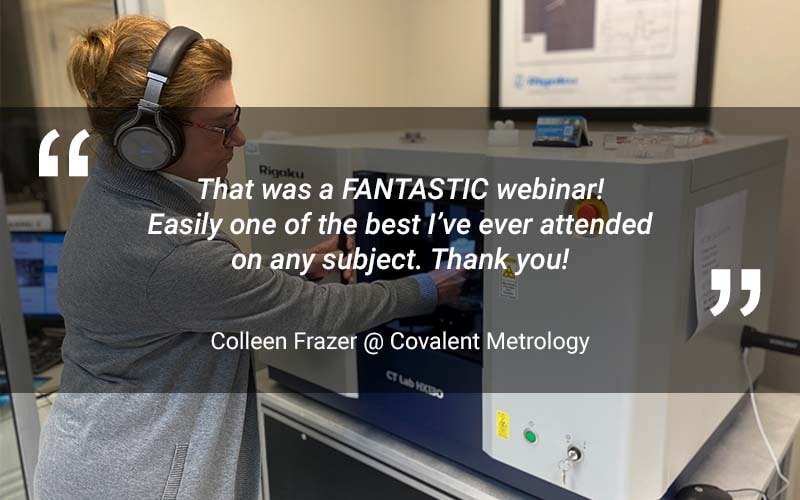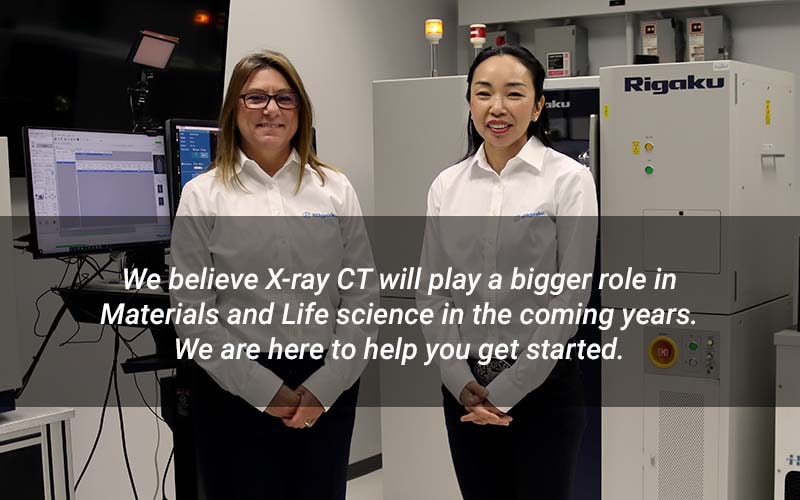 Tutorials, articles, and more
Application examples
Are you wondering if you can use CT for pore size analysis? Or, if you can use CT to characterize drug tablets, foams, composites, or plastic parts? Explore example analysis results by the analysis techniques or the industries.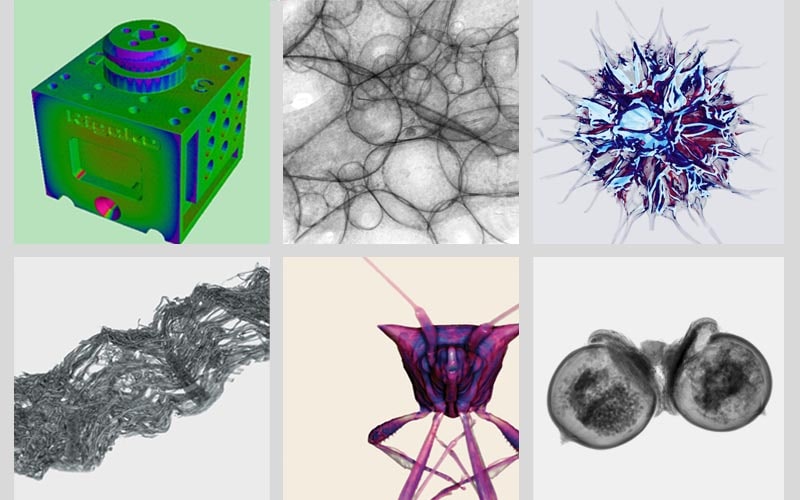 Rigaku CT products
You can use Rigaku's research-grade CT scanners for materials analysis that requires micron to submicron resolution. Each of them is specialized in resolution, versatility, or speed. Check out the Rigaku CT scanners and find out the best fit for your research needs.
You can use various image analysis software with the Rigaku CT scanners. Check out the analysis software options.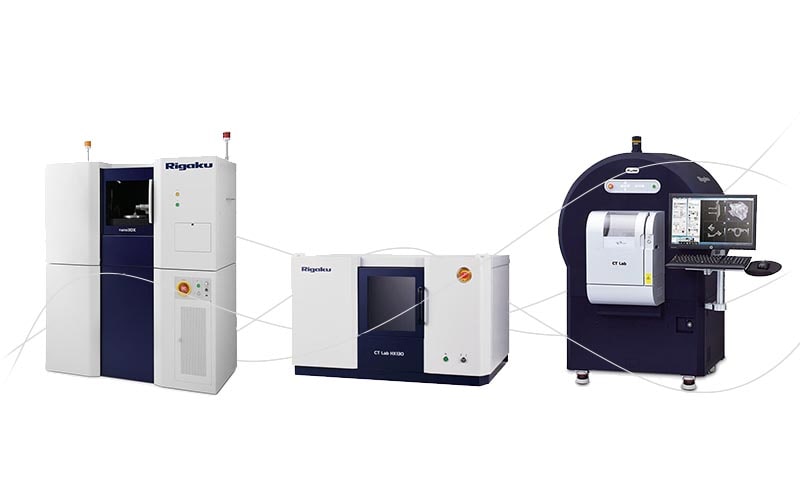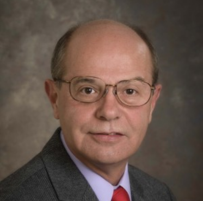 The Advanced Materials Characterization Lab at the University of Delaware has been working with Rigaku and their X-Ray imaging team for years. As a multiuser core facility with more than 60 internal and external users of our two Rigaku X-Ray imaging systems (CT Lab GX130 and the nano3DX), we are very pleased. The technical knowledge, professionalism, willingness to answer ours question in a timely manner, is appreciated. My users also enjoy the educational webinars offered on a wide range of imaging subjects.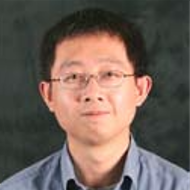 Very pleasant experience with CT Lab GX 130 and nano3DX. Excellent build quality. Very knowledgeable staff and professional service.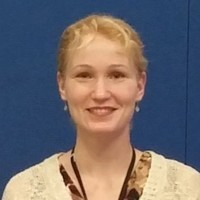 Aya Takase at Rigaku has deep knowledge of Micro-CT and is a valuable resource. By sharing her knowledge with us she has been incredibly helpful with the Micro-CT challenges we encounter as a service laboratory. We enjoy learning in her webinars which are excellent sources of applicable information.